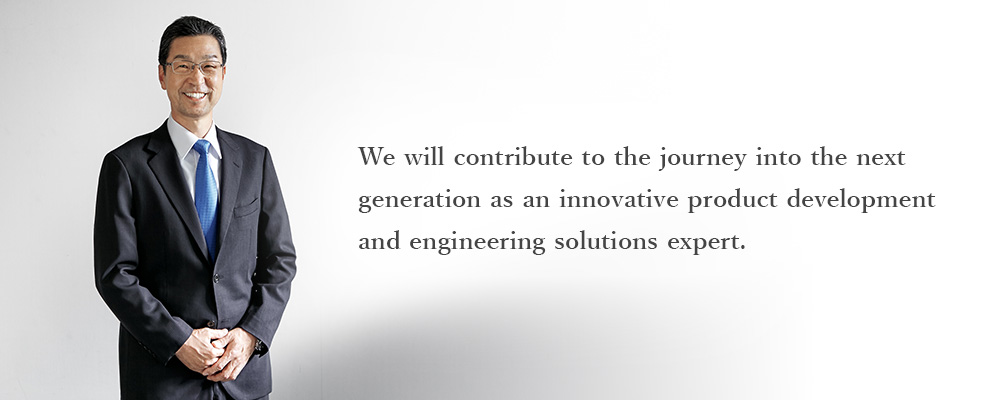 Pioneering the next generation as a manufacturing solution expert
Founded as an expert precision mold manufacturer, we have always striven to create value that only we can achieve. In our pursuit of this, we have never accepted anything less than extremely precise and stable quality. Our potential is ever-growing through taking on unlimited challenges without end—even for unknown issues—amidst the vigorous advance of technological innovation. This unwavering spirit of challenge is always nurtured by and resonant with every employee of our company. It is a property that is essential to us, and is continuously being handed down in I-PEX.
I-PEX is a company that possesses the capabilities both of a manufacturer that makes components on commission, and of one that proposes solutions. We manufacture components to order through a vertically integrated production system that covers everything from design to mass production, and achieves high quality and stable production. Moreover, we proactively press forward with the planning and development of products of our own that will lead the market and contribute to the development of cutting-edge industry. Together with capabilities such as these, we have been accumulating a diverse range of skills and resources and making leaps forward as a business entity.
Going forward, we will take the DNA for pursuing precision and perfection in manufacturing excellence that we have fostered up to now, and use it as a basis for promoting lifestyle innovation as a "manufacturing solution expert" that ventures a step beyond the needs of the times to create new value. We will ensure our sustainable growth by driving ever forward with manufacturing that brings together passion, wisdom, and technology, while always picturing the lives that lie beyond the components and products we make.
Takaharu Tsuchiyama, President