In order to aim for sustainable growth, value creation, and corporate transformation, I-PEX has established its medium- to long-term plan towards 2030, "I-PEX Vision 2030."
I-PEX Vision 2030 Overview
Starting from the establishment of our new Corporate Identity (CI) in 2019, we have set our vision for 2030 as our corporate vision: Manufacturing Solutions Expert - Innovative Product development & Engineering solutions eXpert -
Towards achieving this corporate vision, six points of materiality are identified and organized as key issues for realizing sustainable business models and medium- to long-term value creation. In addition to the existing core businesses, we will create and nurture priority businesses developed from the core businesses based on the I-PEX core technology, setting a growth strategy wherein these two types of businesses are mixed. We will expand our field of business to the digital sector and transform our business model from self-reliance to collaboration to become a company that can further enhance corporate value. In addition, we aim to strengthen corporate functions that balance profitability and soundness to make the corporate value greater than the sum of its business value.
Through these initiatives, the entire group will take on a challenge to advance corporate transformation.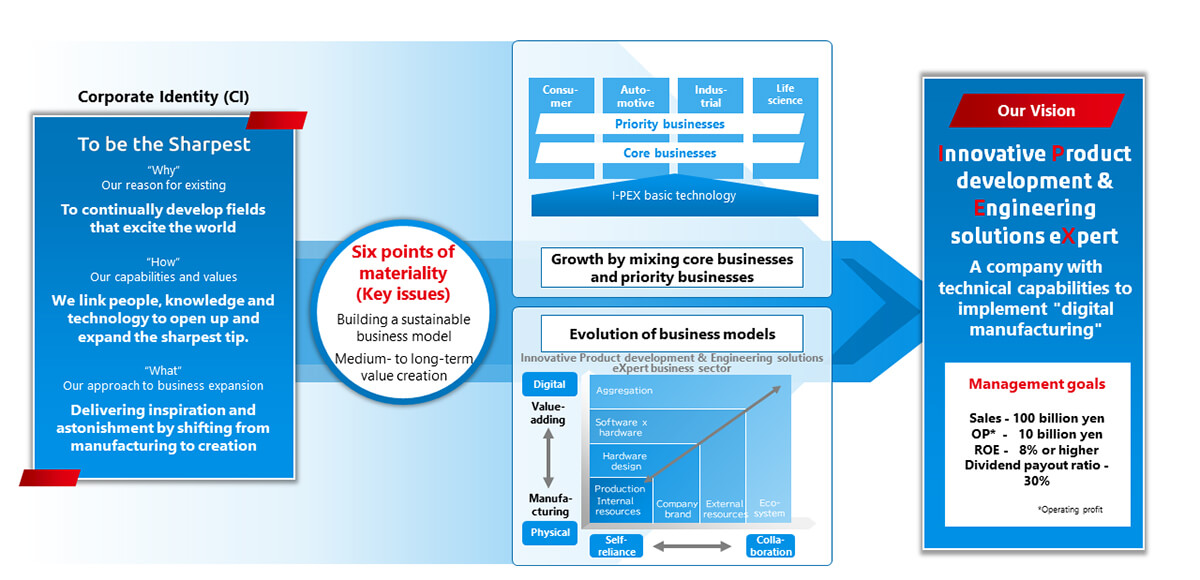 Six Points of Materiality
In order for I-PEX to create value over the medium- to long-term, "Contribution to a comfortable and secure digital society through innovation" is paramount. "Tackle climate change and contribution to a recycling-oriented society" is an essential step in growing towards a more sustainable society.
In order to accelerate these, corporate transformation is necessary. We will build a sustainable business model using the three-way approach of "transforming business structure and expanding field of business," "strengthening human resource management," "building optimal manufacturing systems and promoting capital cost and cash flow management," with "strengthening corporate governance" as the foundation of management.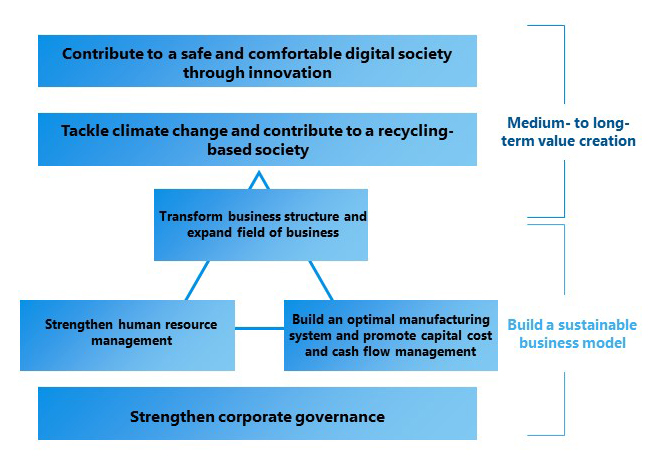 Management Goals and Growth Vision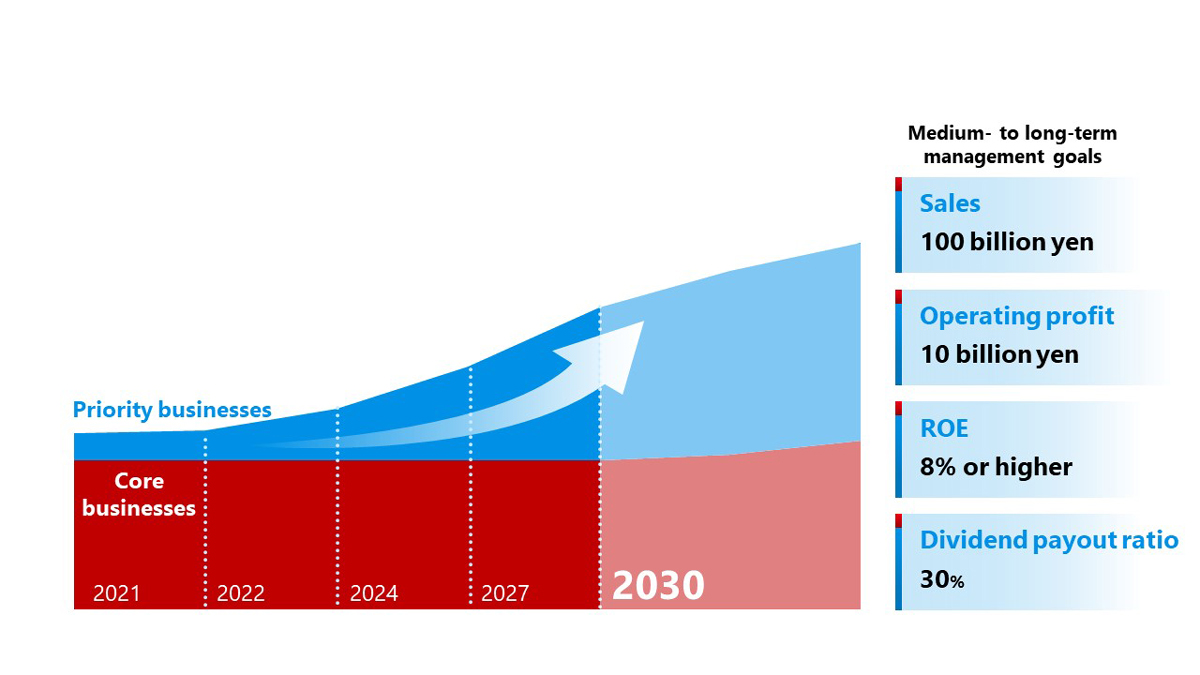 As medium- to long-term management goals, I-PEX aims to achieve 100 billion yen in sales, operating margin of 10%, and ROE of 8% or higher at an early stage.
It assumes that the dividend payout ratio level is 30%, taking into consideration the stable dividend distribution and investment opportunities leading to growth.
Details of I-PEX Vision 2030
You can see the details of I-PEX Vision 2030 here.