Mar. 13, 2023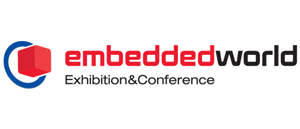 I-PEX Inc. will exhibit at embedded world 2023, which will be held at the Nuremberg Messe in Nuremberg, Germany from March 14 (Tue.) to 16 (Thu.), 2023, at the booth of Future Electronics Inc.
At this exhibition, I-PEX will be exhibiting LEAPWIRE®/DUALINE™ series 112 Gbps PAM4 using high-speed twinax cables, and the LIGHTPASS® ultra-small active optical module, which significantly reduces transmission loss.
Pre-registration is required to attend the event. If you have not yet registered, please click on the link below to register.
We look forward to seeing you at our booth.
Dates

From  March 14 (Tue.), 2023 to March 16 (Thu.), 2023
9:00 a.m. - 6:00 p.m. (Mar. 16 (Thu.), ends at 5:00 p.m.)

Places

booth no.: 4A-312 (Exhibited at the booth of Future Electronics Inc.)

Exhibition Articles

DUALINE™ 110-VB-M、DUALINE™ 195-HB
LIGHTPASS®-EOB 100G、LIGHTPASS®-EOM 100G
LEAPWIRE®

URL